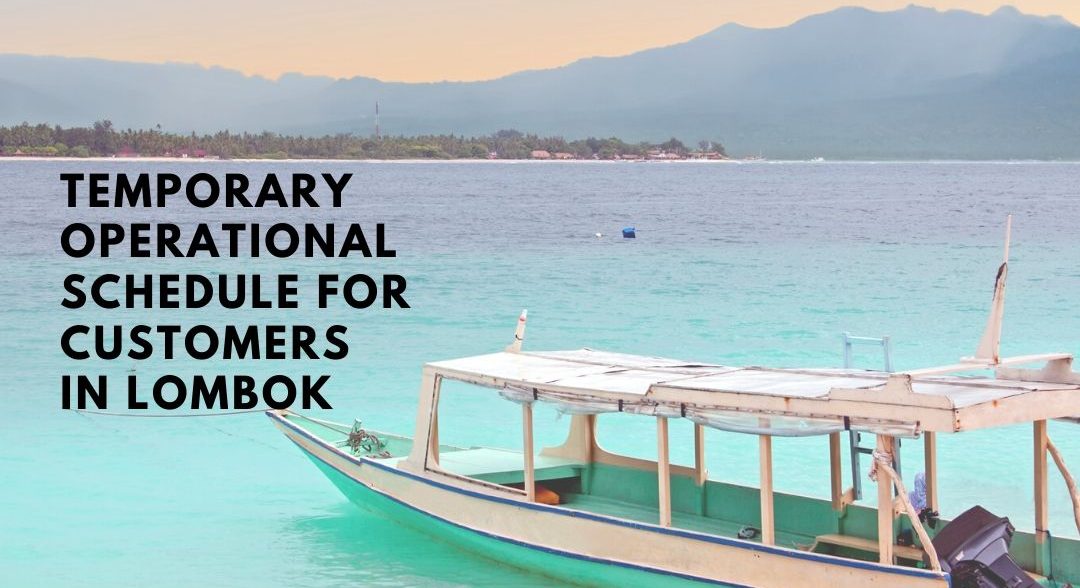 Announcement of Temporary Operational Schedule for Customers in Lombok
Denpasar, 30 April 2020
Subject            : Announcement of Temporary Operational Schedule for Customers in Lombok
Letter No.        : AI/023/IV/SM-OPS/2020
Dear customers,
Warmest greetings from Alamboga Internusa. Thank you for becoming our loyal customer. On behalf of Management of PT. Alamboga Internusa, we would like to inform you that Alamboga will change our operational schedule effective per Friday, 1 May 2020. This is due to the ongoing COVID-19 concerns impacting our tourism and hospitality industry in Indonesia.
Please note that pick up or delivery day for customer in Lombok will only available on every Wednesday. Please kindly send your order at least 2 working days before your pick up or delivery date.
Should you need further information, please do not hesitate to reach us through these contacts:
Customer Service
Phone              : +62361 720200; 710673-676
WhatsApp       : +6281389000500
Email               : customerservice@alamboga.com
We are contineously monitoring current situation and we will keep you updated with our future company information.
Thank you for your understanding. We wish you a good health for your family and employees.